August 27, 2004
Wake Up, Dammit!
Pokes Memeblog with a stick. Poke poke.
You're not allowed to die yet!
Show Comments »
August 18, 2004
Farewell, Memeblog. We hardly knew ye.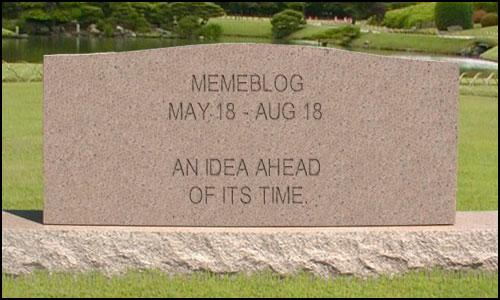 Quarterly results are in and the news is not good. We bid farewell to Memeblog and wish our 4 regular readers the best of luck in their memish endeavors.

Show Comments »